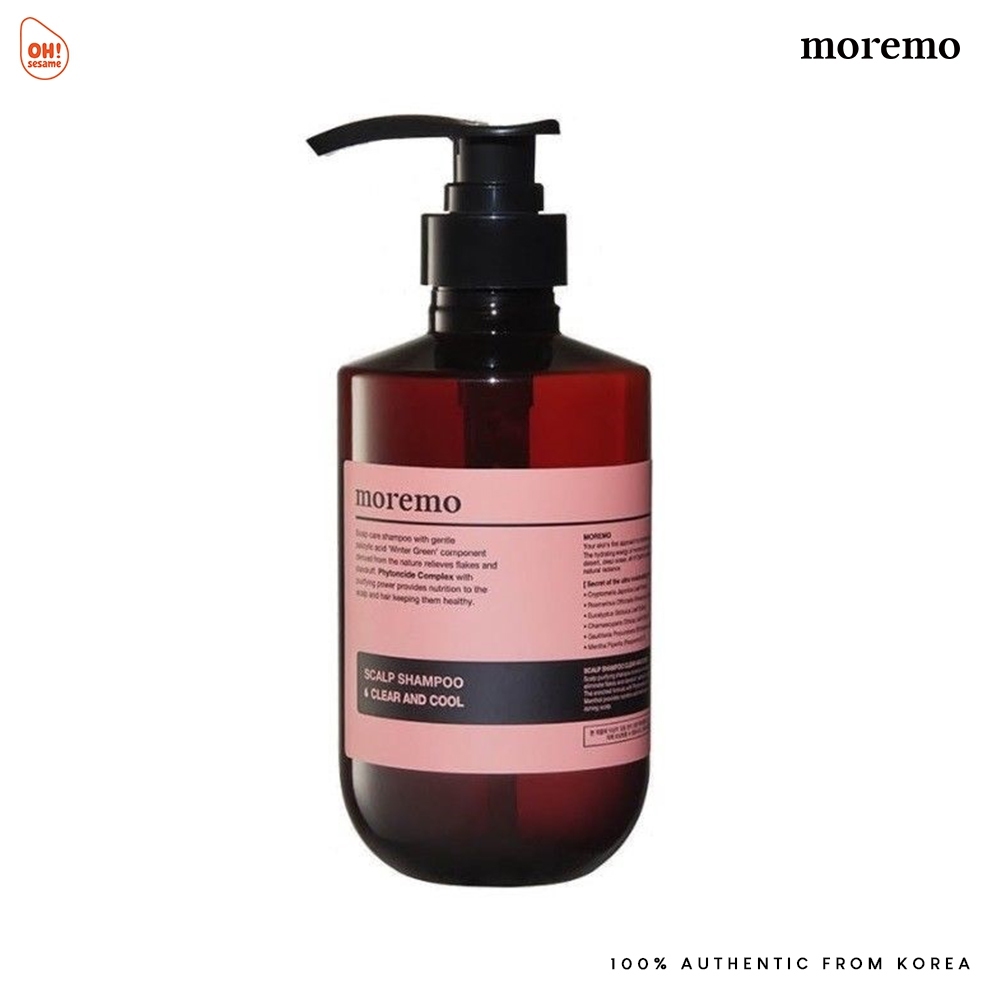 MOREMO Scalp Shampoo Clear and Cool (500ml)
OVERVIEW & DETAILS
What It Is > A nutritious, dense texture and a rich foam wash cleanly your scalp and hair.
What You Get > 500ml Scalp Shampoo
What It Does:
Cedar, rosemary, and chamaecyparis obtusa extract, provide rich nutrition.
Hydrolyzed silk, keratin and other protein components care for damaged hair.
Winter green leaf extract cleanses scalp wastes.
A patented ingredient that calms scalp troubles(*Patent No. 10-091047)
A variety of natural extracts and wastes removal ingredients are effectively combined to help fundamentally improve scalp troubles.
It does not contain any ingredients that can cause problems remaining in scalp and hair, so it helps to make hair and scalp comfortable.
The ingredient that lowers the heat on the stressed scalp and essential protein for hair protection care for your scalp and hair comfortably and safely.
How to Use:
Wet your hair and scalp thoroughly with water, apply an appropriate amount and make bubbles, apply it to scalp and hair, massage for 2-3 minutes, then rinse thoroughly with lukewarm water.
* For the health of your scalp, please rinse with water not too hot.
Massage from the hairline backwards in a circular motion with your fingertips.
Put pressure from the top of the head, and sweep it slowly down.
Massage from the back of the neck in a circular motion with your fingertips.
Made in Korea